Helene Depui Ekdal new Clinical Development Director
February 11, 2019
Helene Depui Ekdal started as a new Clinical Development Director in the end of January.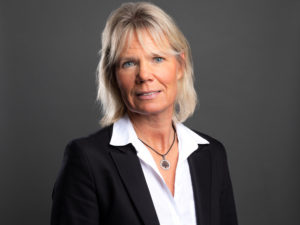 Helene has a very extensive experience of drug development from 25 years at AstraZeneca, primarily through roles with responsibility for clinical studies and its parts – planning, execution, read out and reporting. Helene most recently comes from a role as Senior Director, Global Value Chain Leader within Global Operational Excellence, AstraZeneca.
Helene has during her time at AstraZeneca been responsible for and led a large number of global clinical studies and programs with extensive cross-functional organizations in late development phase, which has led to products being registered on the market e.g. BRILINTA®.
Helene holds a Master of Science in Chemistry, Chalmers University of Technology and an MBA, Gothenburg School of Economics.